SAVE WITH OUR MULTI-PACKS – 5-PACK IS ONLY $37.99 PER SHIRT & FREE SHIPPING
Single Shirt Price $49.95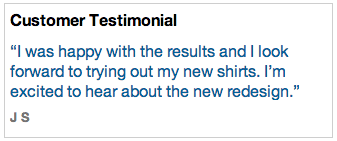 GyneSlim™ Reversible shirts compress and reshape your chest reducing the appearance of man boobs. They are specially designed by a gynecomastia sufferer just like you who tried many other products on the market that didn't quite target the chest properly.
GyneSlim™ undershirts are great performing gynecomastia garments that compress the chest and stomach areas, giving better results than sports compression shirts and other lower quality designs.
Made in the USA from the highest quality fabric and featuring short sleeves and wide collar making them completely invisible under your normal clothing, perfect for casual or sporting wear.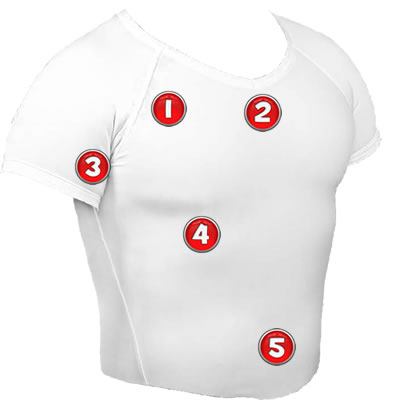 GyneSlim™ Reversible Highlights
Designed to pull in problem chest areas
Wide & low neck opening lets you wear open collar shirts
Reversible wear under your clothing or reverse it for a sporty look at the gym
Short sleeves conceal the shirt under your clothing
Specially woven Interlocked fabric gives constant 360° compression with Black on one side and White on the other
Generous length stops the shirt riding up over the belt line. Ideal for Big & Tall sizes.
GyneSlim shirts are comfortable enough to wear everyday or for that special occasion when you need to impress.
If you need to look your best for that important job interview, first date or even when working out, GyneSlim™ shirts will get the job done.
GyneSlim™ shirts are specifically designed to compress your chest fat therefore reducing the appearance of man boobs. But don't worry, with GyneSlim™ shirts you'll also get the added benefit of a slimmer belly!
FREE BONUS – also receive a FREE download "Man Boob Exercise and Diet" PDF guide with the Great Value 5-Pack.
Features & Benefits
NOW available in Reversible WHITE
REVERSIBLE HYBRID INTERLOCK White on the outside and Black with White stitching accents on the inside
High quality HYBRID INTERLOCK compression Material gives increased durability and compression
Made of a special blend of 88% polyester, 12% Spandex fibers
Two shirts in one (Reversible)
Slims your chest instantly
Also slims belly and love handles
Comfortable to wear, even all day
Discreet under clothing
Machine washable
Black available in S,M,L,XL,2XL,3XL
ALWAYS Proudly made in the USA